Husky FRONT Mud Guards 07-18 Jeep Wrangler JK All Models 56141
Item #: ACHU56141
Manufacturer: Husky Liners
Manufacturer's Product Number: 56141
Condition: New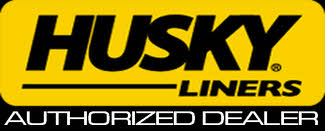 Husky Liners Mud Guards / Flaps
Custom Molded for Front Fenders
Fits 2007-2018 Jeep JK Wrangler
Fits Rubicon - Sahara - Unlimited - Sport
2 Door and 4 Door Models
Husky Part Number 56141 Fits:
2018 JEEP WRANGLER JK
2018 JEEP WRANGLER JK UNLIMITED
2017 JEEP WRANGLER JK
2017 JEEP WRANGLER JK UNLIMITED
2016 JEEP WRANGLER JK
2016 JEEP WRANGLER JK UNLIMITED
2015 JEEP WRANGLER JK
2015 JEEP WRANGLER JK UNLIMITED
2014 JEEP WRANGLER JK
2014 JEEP WRANGLER JK UNLIMITED
2013 JEEP WRANGLER JK
2013 JEEP WRANGLER JK UNLIMITED
2012 JEEP WRANGLER JK
2012 JEEP WRANGLER JK UNLIMITED
2011 JEEP WRANGLER JK
2011 JEEP WRANGLER JK UNLIMITED
2010 JEEP WRANGLER JK
2010 JEEP WRANGLER JK UNLIMITED
2009 JEEP WRANGLER JK
2009 JEEP WRANGLER JK UNLIMITED
2008 JEEP WRANGLER JK
2008 JEEP WRANGLER JK UNLIMITED
2007 JEEP WRANGLER JK
2007 JEEP WRANGLER JK UNLIMITED
When adding REAR Guards to order
Please keep in mind that the Rear Fender Guards will
fit Models w/Standard Rear Bumper ONLY
Rear Guards will NOT fit models with tube style corner protectors that are standard equipment on Call of Duty and Moab editions, and the Rubicon X models.
Product Information:
Husky PN: 56141
Includes: 2 Front Fender Mud Guards
Color: Satin Black
Material: Thermoplastic
Mounting Hardware: Included
EZ to Follow Install Instructions Included
Husky Manufacturer Warranty
Made in the U.S.A.

If you're not sure of fitment, please contact us.

Some pictures in the listing may not be accurate to actual part
---
Custom Molded Mud Guards offer excellent protection for your 07-17 Jeep Wrangler JK and Jeep Wrangler JK Unlimited exterior doors and quarter panels as well as the vehicles around you.
Husky Custom Molded Mud Guards are developed using the latest in design technology to contour and form fit your specific vehicle's exterior fenders. These mud flaps for trucks are also designed for full tire tread coverage and maximum length helping to prevent damage to your vehicle while keeping your running boards clean and minimizing flying road debris.
Husky Mud Guards include all the necessary fasteners and instructions for a quick and easy installation. Manufactured from a highly durable impact resistant thermoplastic, these mud guards will endure extreme weather conditions for the life of your vehicle. A black textured finish and sleek contoured design provides enhanced styling for a factory look. Husky Liners® brand Custom Molded Mud Guards provide tough protection with style for virtually all of today's popular trucks, cross-overs, and sport utilities.
Husky Custom Molded Mud Guards are proudly designed and manufactured in the USA with a lifetime guarantee against cracking and breaking.
---
Add REAR Mud Guards In Option Menu & Save
**FREE SHIPPING
for shipments within the Continental U.S. ONLY