RIGID 20" LED Light Bar Bumper Mount for 09-14 Ford F150 46529
Item #: ACRD46529
Manufacturer: Rigid Industries
Manufacturer's Product Number: 46529
Condition: New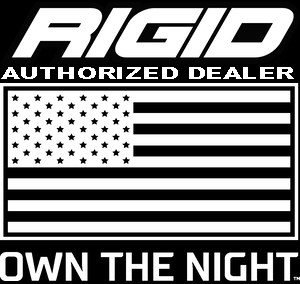 RIGID 2009-2014 Ford F150 20" LED Light Bar Mount
Rigid PN: 46527
Mounts in Lower Front Bumper Opening
Utilizes Existing Mounting Holes
Custom Mount for Rigid 20" E-Series or SR-Series Light Bar
Add a 20" Rigid Light Bar and Save
Installs easily in existing lower bumper opening.
Made from high quality powder-coated stainless steel.
Includes detailed instruction for installing.
Includes instructions for wiring.
Use Of Rigid LED Light Bars Add Immense Amount of Light.
Then Conventional Off Road Halogen or HID lights.
Manufactured in the U.S.A.
RIGID Lifetime Warranty
This item fits the following applications:
2014 Ford F150 (All Models)
2013 Ford F150 (All Models)
2012 Ford F150 (All Models)
2011 Ford F150 (All Models)
2010 Ford F150 (All Models)
2009 Ford F150 (All Models)
2008 Ford F150 (All Models)
Will NOT Fit Raptor Models.
This Rigid LED Light Kit for the 2008-2014 Ford F150 is super easy to install. This Mount is for a Rigid Industries 20" E-Series , E2-Series, SR-Series, SR2-Series or Radiance Light bar that is specifically designed to mount in the front bumper cavity. The mount is made from high quality Stainless Steel and is powercoated black so it will look great for years. This is a must have accessory for any Ford F150 owners. Assured Automotive Company is an Authorized Rigid Dealer so this item will included a Manufacturer Lifetime Warranty. Light up the night with this addition to your Ford Super Duty.
---
Add A Rigid Industries 20" Light Bar
To Your Order and Save Big
-See Option Menu-
Rigid 20" Hybrid E-Series Light Bar Info"
Rigid 20" Specter E2-Series Light Bar Info"
---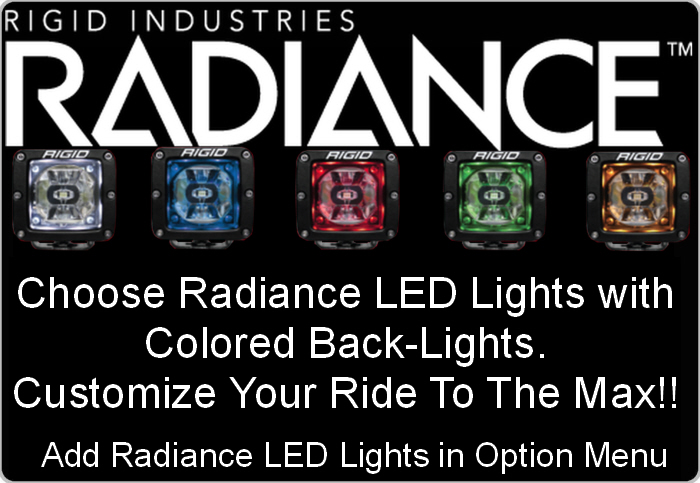 ---
**FREE SHIPPING
Shipments within the Continental U.S. ONLY