VIAIR 20007 200psi Compressor Kit | 158db Kleinn 730 Demon Horn
Item #: ACKLN-730-V20007
Manufacturer: Kleinn Automotive Horns
Manufacturer's Product Number: 730
Condition: New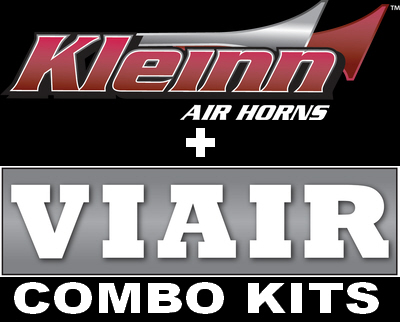 Kleinn Automotive Air Horns
with Viair On Board Air System
Authorized Dealer
FREE SHIPPING!!!
for Continental U.S. Shipments ONLY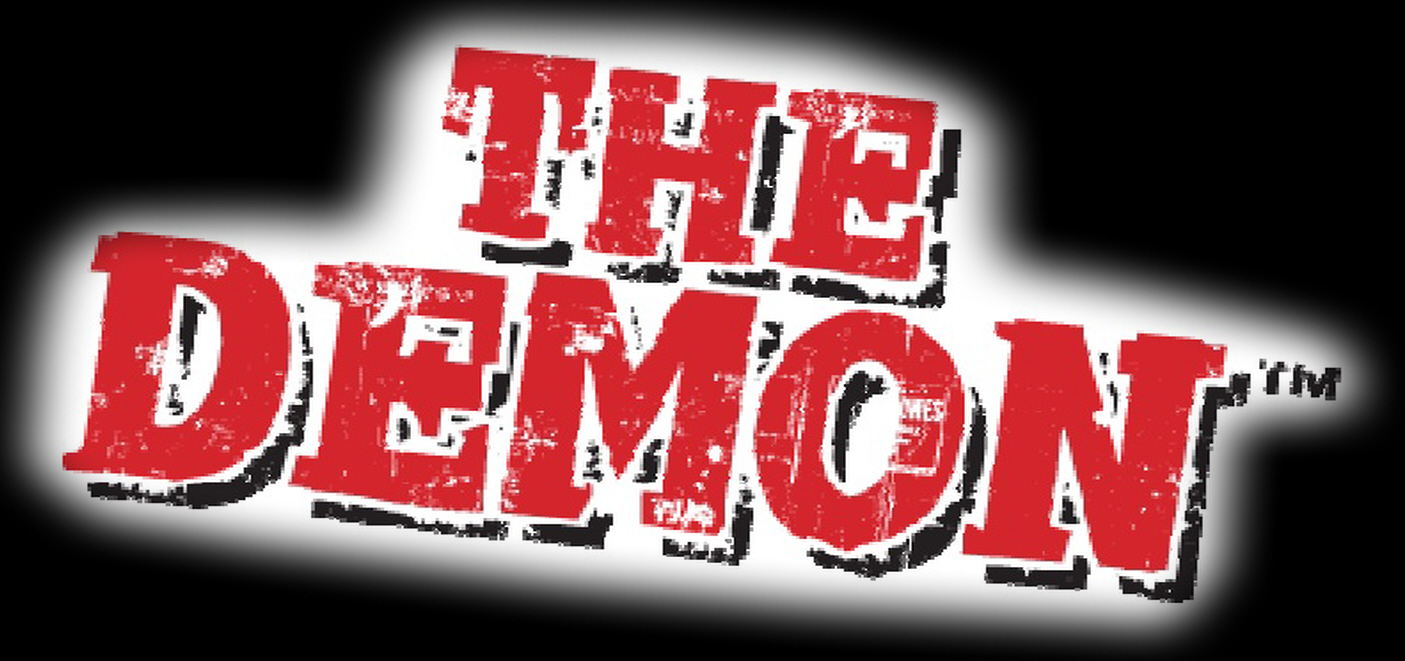 Too Loud? Too Bad!!
The Demon™ Model 730 features flat rack detachable design, spun steel trumpets (18.25", 14.75", 10.5") & extreme flow, heavy duty brass solenoid valve. This is the loudest, largest and most aggressive train horn on the market, bar none. XCR 2.0™-coated black coating ensures that they'll withstand heat, sun, UV & salt spray.
This horn can be mounted anywhere on the vehicle as long as it's facing at a downward angle.
The trumpets are removable from mounting plate so reconfiguration for fitment is possible.
The trumpets can be configured to fit most vehicles.
---
Specs & Features:
Kleinn ''The Demon'' 730 Features & Specs:
XCR 2.0 Coated Black Removable Trumpets
Votex 7 / 12vDC Heavy Duty Brass Body Solenoid
Detachable Trumpets
Keins Loudest Horn
Trumpet Diameter: 7.5''
Trumpet Lengths: 18.25'', 14.75'', 10.5'
Overall Dimension: 22'' Long x 20.75'' Wide x 7.75' Tall
Max PSI Input: 200
Output (db) @ 150psi: 157.8
Mounting Hardware: Included
Inline Trumpet Mounting
*Can fit these trumpets in tight areas like behind a bumper
Includes Mfg 1 Year Warranty
---

VIAIR Compressor Kit Specs:
VIAIR PN: 20007
VIAIR 380c Compressor
200psi (100% Duty @ 100psi)
12 volt Permanent Magnetic Motor.
Max Working Pressure of 200psi.
21 Amp Draw
2.0 Gallon Tank
Overall Dim: 19"L x 5.9''W. x 14.2''T.


Kit Includes:
Pressure Switch(165psi ON - 200psi OFF)
Compression Fitting for 3/8'' ID Tubing
250psi Safety Valve
Drain Petcock
Mounting Hardware
20' of 38''od x 1/2''od DOT Tubing for Air Horn
Brass Barbed Style Hose Fitting w/Clamps
Complete Instructions Included
Free U.S. Based Tech Support
VIAIR 1 Year Warranty against Defects
Tank Fill Rate:
0 to 200 PSI ----- 5 Min. 39 Sec.
165 to 200 PSI ----- 1 Min. 29 Sec.
Fast-Fill 200 PSI Air Source Kits come with a powerful, low amp-draw 380C VIAIR compressor mounted on a 200 PSI-rated 2.0 gallon air tank with 5 ports. All 200 PSI Air Source kits come with a pre-wired 165/200 PSI pressure switch. Both kits not only come with the industry's leading 200 PSI compressors but also come with a drain cock, safety valve, 1/2-inch port compression fitting for 3/8-inch air line pre-installed!!! To use, simply connect the pressure switch to fused power, make a solid ground and connect an air line to the compression fitting. The use of a 40-amp relay and an appropriately-rated fuse is strongly recommended to preserve the life of the pressure switch.
This Viair 20007 Air Source Kit is designed to mounted upright like show in the pictures. Contact us for underbody kits.
Purchase with confidence, we are an Authorized VIAIR DEALER
---
You can use OE Horn Switch (steering wheel) to activate horn
or you can use our Horn Switch??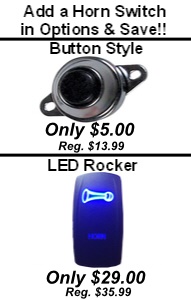 ---
Don't forget to get your Tire Fill Hose Kit
Choose 1 of 2 VIAIR Tire Fill Hose Kit options below:
The first of the two options (Yellow Hose Kit-Top of Pic Below) is Viair 35' Coil Air Hose and is 200psi rated. This kit includes a Female Quick Connect fitting and Male Quick Connect Studs(2). Also includes a tire chuck. (PN:ACV0037-KT)
The second of the two options (Digital Hose Kit-Bottom of pic) is the Viair Digital Tire Fill 30' Hose Kit. Includes Digital Tire gauge that reads 0-200psi. Also includes a canvas protective carrying case. (PN:ACV00044)
CLICK HERE for Digital Tire Fill Kit Info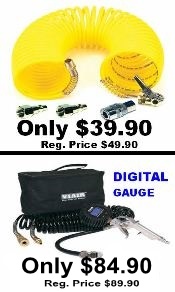 ---
*FREE SHIPPING!!!
*For Continental U.S. Shipments ONLY