Description

S&B 75-5059d Intake | Cold Air Intake
Includes Dry Extendable Air Filter
GM 4.8L 5.3L 6.0L 6.2L V8 Gas
See Specific Vehicles Near Bottom of This Page

S&B 75-5059d Intake Special Features:
Dry Extendable Air Filter – Disposable
Quicker Acceleration: Reduces Throttle Lag
More Power: Custom Air Box for Cool, Dense Air
Clear Domed Lid For EZ Inspection & Filter Removal
Easy to install  (See Instruction Link Below)
Improves Fuel Economy: lower EGT's and air resistance
Guaranteed Engine Protection: tested to the ISO 5011 Filtration Standards.
Efficiency Rating 99.66%
This Intakes Air Flow is 32.61% BETTER than the Stock Intake.
Do You Want This Intake With A CLEANABLE Air Filter?  CLICK HERE
S&B 75-5059 Intake Fits Better Than Stock
Easy to install with a fitment that rivals the OE intake. Securely mounts with only four (4) attachment points.
ISO 5011 Filtration Testing
A mountain of dust and S&B's 1/2 million dollar lab is how far we've gone to make sure your engine is protected.
Quality Down To The Last Screw
Providing our customers with high quality products is an obsession of ours, so you only get the best components when buying S&B.
Maintenance Is A Breeze
S&B's new filter allows for easy removal and maintenance. Now just remove the lid and pop out the filter. There's no need to move the intake tube or loosen couplers.
Why Choose S&B Filters??
S&B Filters Cold Air Intake Filter Kits are all about improving your vehicle's engine performance. It's just a matter of exceptional design. The State of the art engineering maximizes airflow while providing a fit that rivals stock. Great looks are just the beginning. S&B Cold Air Intakes are easy to install providing you with an OE fit and aftermarket performance.
---
MILLION MILE WARRANTY
S&B air filters and intake kits purchased from Authorized Dealers are backed by S&B's Million Mile Limited Warranty when used under typical driving conditions and on vehicles for which they were designed. If one of our products is not performing properly or is defective, S&B will replace it.
What is not covered by the S&B Warranty- If you use an S&B product for (1) any type of racing or competitive event (2) any off-road use, (3) custom or modified product, (4) any industrial or marine applications, and/or (5) any illegal highway use. If an S&B product is not covered by our million mile warranty, our products are still warranted against manufacturing defects for one year from the date of purchase.

Need Help Ordering??
Give Us A Call And We Can Assist You- CLICK HERE
Purchase with confidence, we are an Authorized S&B FILTERS DEALER.
---
The S&B 75-5059 Intake Fits:
CHEVROLET VEHICLES
2013 CHEVROLET SILVERADO 1500 4.8L 5.3L 6.0L 6.2L V8 GAS
2012 CHEVROLET SILVERADO 1500 4.8L 5.3L 6.0L 6.2L V8 GAS
2011 CHEVROLET SILVERADO 1500 4.8L 5.3L 6.0L 6.2L V8 GAS
2010 CHEVROLET SILVERADO 1500 4.8L 5.3L 6.0L 6.2L V8 GAS
2009 CHEVROLET SILVERADO 1500 4.8L 5.3L 6.0L 6.2L V8 GAS
2014 CHEVROLET SUBURBAN 5.3L 6.0L V8 GAS
2013 CHEVROLET SUBURBAN 5.3L 6.0L V8 GAS
2012 CHEVROLET SUBURBAN 5.3L 6.0L V8 GAS
2011 CHEVROLET SUBURBAN 5.3L 6.0L V8 GAS
2010 CHEVROLET SUBURBAN 5.3L 6.0L V8 GAS
2009 CHEVROLET SUBURBAN 5.3L 6.0L V8 GAS
2014 CHEVROLET TAHOE 4.8L 5.3L 6.0L 6.2L V8 GAS
2013 CHEVROLET TAHOE 4.8L 5.3L 6.0L 6.2L V8 GAS
2012 CHEVROLET TAHOE 4.8L 5.3L 6.0L 6.2L V8 GAS
2011 CHEVROLET TAHOE 4.8L 5.3L 6.0L 6.2L V8 GAS
2010 CHEVROLET TAHOE 4.8L 5.3L 6.0L 6.2L V8 GAS
2009 CHEVROLET TAHOE 4.8L 5.3L 6.0L 6.2L V8 GAS
GMC VEHICLES
2013 GMC SIERRA 1500 4.8L 5.3L 6.0L 6.2L V8 GAS
2012 GMC SIERRA 1500 4.8L 5.3L 6.0L 6.2L V8 GAS
2011 GMC SIERRA 1500 4.8L 5.3L 6.0L 6.2L V8 GAS
2010 GMC SIERRA 1500 4.8L 5.3L 6.0L 6.2L V8 GAS
2009 GMC SIERRA 1500 4.8L 5.3L 6.0L 6.2L V8 GAS
2014 GMC YUKON 4.8L 5.3L 6.0L 6.2L V8 GAS
2013 GMC YUKON 4.8L 5.3L 6.0L 6.2L V8 GAS
2012 GMC YUKON 4.8L 5.3L 6.0L 6.2L V8 GAS
2011 GMC YUKON 4.8L 5.3L 6.0L 6.2L V8 GAS
2010 GMC YUKON 4.8L 5.3L 6.0L 6.2L V8 GAS
2009 GMC YUKON 4.8L 5.3L 6.0L 6.2L V8 GAS
2014 GMC YUKON XL 5.3L 6.0L 6.2L V8 GAS
2013 GMC YUKON XL 5.3L 6.0L 6.2L V8 GAS
2012 GMC YUKON XL 5.3L 6.0L 6.2L V8 GAS
2011 GMC YUKON XL 5.3L 6.0L 6.2L V8 GAS
2010 GMC YUKON XL 5.3L 6.0L 6.2L V8 GAS
2009 GMC YUKON XL 5.3L 6.0L 6.2L V8 GAS
CADILLAC VEHICLES
2014 CADILLAC ESCALADE 6.2L V8 GAS
2013 CADILLAC ESCALADE 6.2L V8 GAS
2012 CADILLAC ESCALADE 6.2L V8 GAS
2011 CADILLAC ESCALADE 6.2L V8 GAS
2010 CADILLAC ESCALADE 6.2L V8 GAS
2009 CADILLAC ESCALADE 6.2L V8 GAS
If your vehicle is not listed above CLICK HERE
---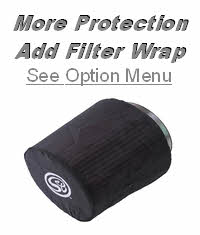 ---
*FREE SHIPPING!!!
*For Continental U.S. Shipments ONLY