Description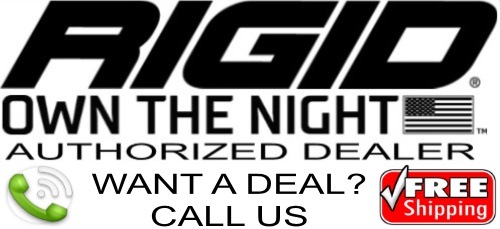 RIGID 40336 Bumper Light Bar Mount
Brackets to Easily Mount 20″ Rigid SR-Series PRO LED Light Bar on
2011-2013 Chevy Silverado 1500
Installs In Front Bumper Center Cavity

Rigid LED Lights NOT Included
Rigid 40336 Part Number
If you are looking to light up the world in front of your 2011-2013 Chevy Silverado 1500, then this Rigid 40336 Mount is your answer. With this mount you can fit your Chevy Silverado 1500 with a Rigid 20″ SR-Series light will produce a immense amount of light. The SR-Series and SR2 Series single row LED light bar will fit easily in the Silverado's front bumper opening using these bracket mounts provided in this kit. The brackets will bolt up directly with no modifications needed.
These Rigid 40336 mounts allows you to mount a 20″ SR-Series PRO light bar in the bumper cavity.
Mounts in existing cavity in center of front bumper.
Utilizes Existing Mounting Holes.
No Drilling Required
Made of 304 Stainless Steel
Cardinal BK–59 Corrosion/Scratch Resistant Powder Coat.
Allows for Mounting of SR-Series PRO Light.
All hardware needed for installation is included.
Includes detailed instruction for installing.
Designed for Offroad Use Only.
Rigid is an U.S.A. Company
RIGID Lifetime Warranty
If You Don't Already Own A SR-Series PRO LED Light Bar
Add Them To This Order And Save!!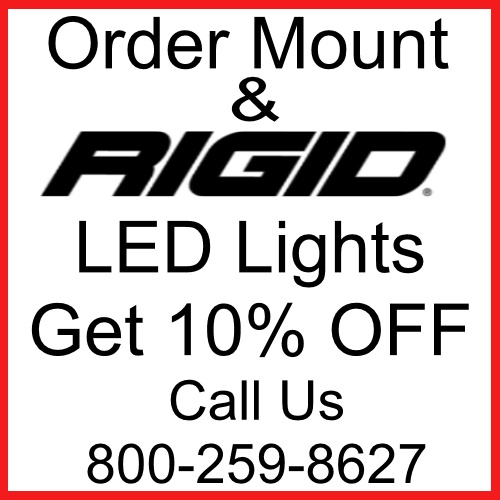 Rigid 40336 Accommodates:
Rigid 20″ SR-Series Hybrid Spot Flood Combo Pattern
CLICK HERE
Rigid 20″ SR2-Series Specter Driving Beam Pattern
CLICK HERE
---
This item fits the following applications:
2011 Chevrolet Silverado 1500
2012 Chevrolet Silverado 1500
2013 Chevrolet Silverado 1500
---
Includes Rigid Industries Limited Lifetime Warranty
Need Help Ordering??
Give Us A Call And We Can Assist You- CLICK HERE
Purchase with confidence, we are an
Authorized Rigid Industries Dealer.
---
*FREE SHIPPING!!!
*For Continental U.S. Shipments ONLY