Description

S&B Filters 75-5074d Cold Air Intake
Includes Dry Extendable Air Filter
2014-2018 Ram1 500 3.0L Eco-Diesel
See Specific Vehicles Near Bottom of This Page
S&B Filters 75-5074d Special Features:
Dry Extendable Air Filter – Disposable
Quicker Acceleration: Reduces Turbo Lag
More Power: Custom Air Box for Cool, Dense Air
Clear Domed Lid For EZ Inspection & Filter Removal
Easy to install (See Instruction Link Below)
Improves Fuel Economy: lower EGT's and air resistance
Guaranteed Engine Protection: tested to the ISO 5011 Filtration Standards.
Efficiency Rating 99.57%
This Intakes Air Flow is 21.84% BETTER than the Stock Intake.
Do You Want This Intake With A DRY Air Filter?  CLICK HERE
MAXIMUM PERFORMANCE
S&B Filters Cold Air Intake for the Dodge Ram 1500 EcoDiesel was engineered to minimize air restriction and flows 22% better than stock. This kit comes with a fully enclosed airbox that protects the filter from dirt and keeps out engine heat.
PROTECT YOUR ENGINE
This kit comes with a massive, highly-efficient air filter which results in better performance and protects your engine. Available in either 8-layer Cotton Cleanable or Dry Extendable media
COOL AIR, MORE DENSITY
S&B Filters 75-5074 huge intake scoop engulfs more cold air. The cooler the air, the greater the density, resulting in better performance.
LOW RESTRICTION INTAKE TUBE
S&B Filters 75-5074 huge intake tube engulfs more cold air. The cooler the air, the greater the density, resulting in better performance.
S&B FILTERS LARGE CLEAR LID
S&B Filters signature large clear lid provides great looks. Featuring a rubber lid seal to keep out power robbing engine heat.
NO MORE CHECK ENGINE LIGHTS
S&B Filters devotes a huge amount of resources to engineer our intakes that allow your engine to run properly with stock calibration or enhanced tuning. This kit was designed to avoid check engine lights with it's properly mapped Mass Air Flow Sensor.
OPTIONAL SECONDARY BOX INLET
Designed with a secondary inlet for even better airflow. A silicone plug is included for those who prefer to pull in air only from the fender inlet.

Why Choose S&B Filters??
S&B Filters Cold Air Intake Filter Kits are all about improving your vehicle's engine performance. It's just a matter of exceptional design. The State of the art engineering maximizes airflow while providing a fit that rivals stock. Great looks are just the beginning. S&B Cold Air Intakes are easy to install providing you with an OE fit and aftermarket performance.
---
MILLION MILE WARRANTY
S&B air filters and intake kits purchased from Authorized Dealers are backed by S&B's Million Mile Limited Warranty when used under typical driving conditions and on vehicles for which they were designed. If one of our products is not performing properly or is defective, S&B will replace it.
What is not covered by the S&B Warranty- If you use an S&B product for (1) any type of racing or competitive event (2) any off-road use, (3) custom or modified product, (4) any industrial or marine applications, and/or (5) any illegal highway use. If an S&B product is not covered by our million mile warranty, our products are still warranted against manufacturing defects for one year from the date of purchase.

Need Help Ordering??
Give Us A Call And We Can Assist You- CLICK HERE
Purchase with confidence, we are an Authorized S&B FILTERS DEALER.
---
The S&B Filters 75-5074 Fits:
2018 DODGE RAM 1500 3.0L ECO DIESEL
2017 DODGE RAM 1500 3.0L ECO DIESEL
2016 DODGE RAM 1500 3.0L ECO DIESEL
2015 DODGE RAM 1500 3.0L ECO DIESEL
2014 DODGE RAM 1500 3.0L ECO DIESEL
If your vehicle is not listed above CLICK HERE

---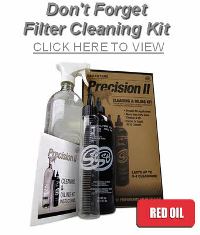 ---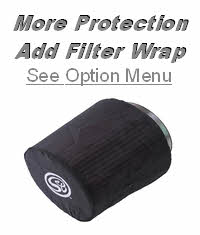 ---
*FREE SHIPPING!!!
*For Continental U.S. Shipments ONLY