Description

S&B Filters KF-1035d
Dry Extendable Air Filters
KF-1035d Air Filter for S&B Intakes:
75-5019 / 75-5019d
75-5021 / 75-5021d
75-5036 / 75-5036d
75-5037 / 75-5037d
75-5038 / 75-5038d
75-5042 / 75-5042d
75-5043 / 75-5043d
75-5044 / 75-5044d
75-5047 / 75-5047d
75-5050 / 75-5050d
75-5073 / 75-5073d
75-5080 / 75-5080d
75-5091 / 75-5091d
75-5093 / 75-5093d
75-5094 / 75-5094d
75-5096 / 75-5096d
75-5101 / 75-5101d
75-5102 / 75-5102d
75-5115 / 75-5115d
Only fits Above S&B Cold Air Intakes
Need an intake?    CLICK HERE
S&B KF-1035d Technical Specs:
S&B Part Number: KF-1035d
Weight: 3 pounds
Filter Type: DRY
Flange ID: 5"
Flange Height: .75"
Top Width: 8.75" x 8.00"
Base Width: 9.85" x 8.25"
Element Height: 6.60"
Type of Top: Silicone
Do You Want The CLEANABLE Air Filter?  CLICK HERE
---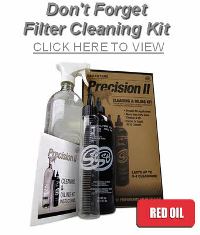 ---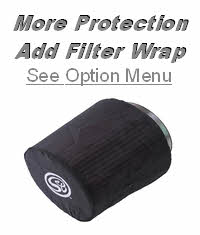 ---
S&B air filters and intake kits purchased from Authorized Dealers are backed by S&B's Million Mile Limited Warranty when used under typical driving conditions and on vehicles for which they were designed. If one of our products is not performing properly or is defective, S&B will replace it.
Need Help Ordering??
Give Us A Call And We Can Assist You- CLICK HERE
Purchase with confidence, we are an Authorized S&B FILTERS DEALER.
---
*FREE SHIPPING!!!
*For Continental U.S. Shipments ONLY