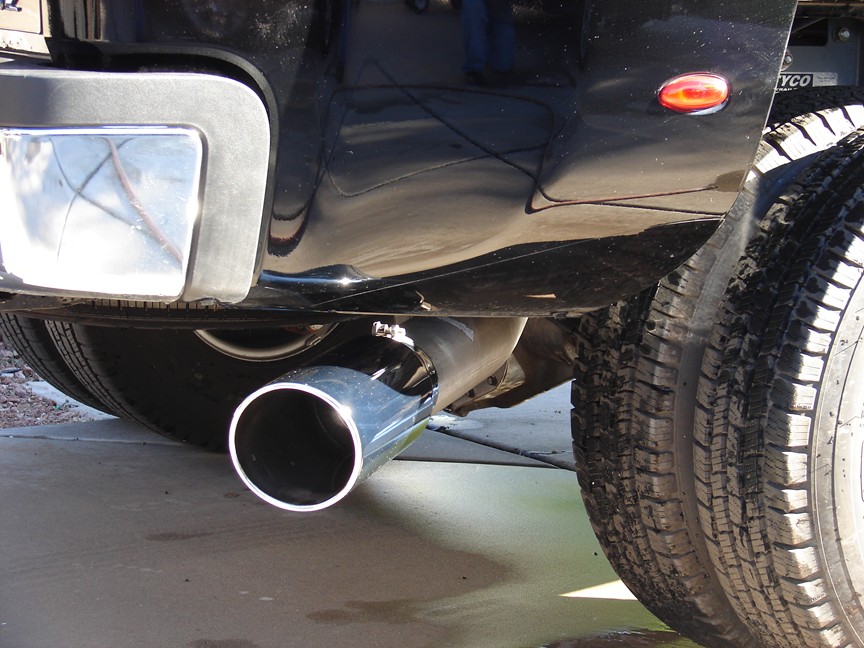 More info on this tip-Click HERE
Hey Guys,
I Want thank Assured Automotive Company for this exhaust tip!!
Finally a tip that will not rust or turn brown!!
I took this pic after we drove the truck about 25,000 miles, pulling a 20k lb goose neck trailer at that!!. The TIP looks like the day we put it on.
To install on my '08 Chevy Duramax, We removed the Muffler Back tail section & replaced it with a pre-bent 5" tailpipe. Cut the rear end back about 15 " and bolted the tip on(we did put a few spot welds on it-per you suggestion).
About 4 of my co-workers have also bought these Chrome over Stainless Tips, they are just as happy as ME!!!!
Please post photo I sent you on your photo page.
I will be back!!
Todd W. Woodruff, WI