Description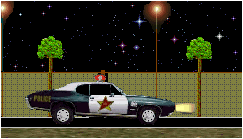 Assured Performance Police Siren 50w
2 Siren Tones – 1 Horn Tone – PA
Check Out Our Demo Video Below
CLICK HERE TO WATCH ON YOUTUBE
This video does not do justice to just how loud & fun this is.
The Police Siren 50w can be mounted in engine compartment.
This Siren PA is Louder than a Car Horn!!
It has a compact size which makes installing easier.
Super Easy 12v Install
This Police Siren 50w will work on Cars, Trucks, & SUVs,
It is awesome for UTV, ATV, & Golfcarts.
This Assured Performance Police Siren 50w watt is a great little 3 tone siren and PA system that is super easy to install.
This police siren speaker is weather proof and can be mounted in in a location that gets wet.
The PA microphone assembly is NOT weather proof and needs to be mounted in a dry location.
This emergency siren kit only draws 1.5amps so it can be installed on just about any 12vDC system.
We sell many of these Police / Fire Sirens to volunteer firefighters for their vehicles warning system.
If you are looking for a siren to get the attention of others, without spending a fortune, this is your answer.
This Siren kit is so fun, it may be illegal!
Check your local laws before messing up your buddies.
ACHRYH-7638 Siren Specs:
Part# ACHRYH-7638
Required Voltage: 12
50 Watts
DB: 115
Amperage: 1500mA
Voice Coil Impedance: 4 Ohm
Tone: 3 Sounds (Siren x2 / Horn x1)
Speaker Dimensions: 4.75"H x 4.75"W x 5.75"D
Rated Current: 1500mA @ 12vDC
Material: Black ABS
Wire Length of Microphone: 72"
Included Microphone Holder, Inline Fuse & Hardware
Assured Performance 90 Day Warranty
---
How To Operate The Assured Performance Police Siren 50w Speaker.
This siren kit has 3 buttons on the microphone handle.
Two of these buttons are used to activate the siren tones.
The microphones 3rd button is a momentary button and is used to activate a air horn tone.
The microphone handle also has a side button to activate the PA system.
Police Siren 50wThe PA will mute the sirens while the PA slide bar is being depressed.
Wiring The Assured Performance Police Siren 50w Speaker.
This Assured Performance police siren 50w kits is so simple to install.  The speaker has 2 leads, 1 wire is black ground lead that you wire to negative on a battery or to a solid ground. The other lead on the speaker is red.  The red lead is positive that you need to wire to a 12v source. We do recommend that you use a switch to cut off the power supply when not in use.
There is also a long signal cord that is pre-wired to the speaker. You will need to feed this wire inside the cab of vehicle and plug it into the microphone cord. The plug is very similar to a home phone jack.
---
*FREE SHIPPING!!!
*For Continental U.S. Shipments ONLY